Thank you very much housekeeping team!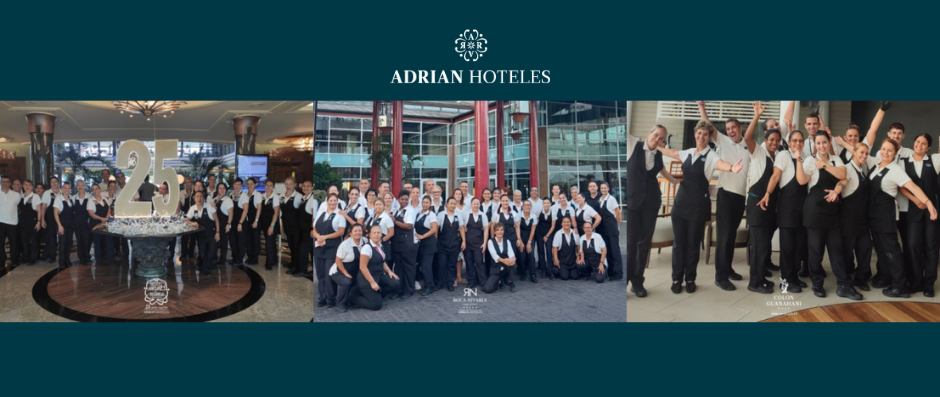 From the 11th to the 17th of September we celebrate International Housekeeping Week, and at ADRIAN Hotels we celebrate our own.
Our housekeeping and laundry department are the essential core of our service, they are responsible for providing every day the optimal level of supplies in order to maintain the rooms at the high standards that characterize our hotels. They are also responsible for keeping the entire hotel in perfect condition for our guests' stays. We are very happy to have a team of highly professional, hard-working, proactive, responsible and committed to providing excellent service.
The work of this department is of the utmost importance so not only do we recognize the great effort and hard work of our staff, but so do our guests:
"(…) what to say about the cleanliness of rooms and facilities, it is perfect" -Mónica G., guest Jardines de Nivaria.
"(…) incredible cleanliness of common areas and of course of the rooms, a 10 for the cleaning department" -Aryu, guest Roca Nivaria.
"(…) The housekeeping staff provide excellent service and leave nothing to be desired in terms of cleanliness." -Chris S., guest Colon Guanahani.
And because our colleagues are not only cared for one week a year, at our ADRIAN hotels Jardines de Nivaria, Roca Nivaria GH and Colon Guanahani we take care of them every morning with morning exercise sessions, as well as on hot days we provide them with fresh drinks during their work shifts.
On behalf of the whole ADRIAN Hotels family, we thank our admirable and wonderful floor and laundry staff.
Happy week to all our team!
Categories: Adrian Hoteles, blog, Colón Guanahaní, hotel home, Hoteles, hotels, Jardines de Nivaria, Jardines de Nivaria 5*, roca, Roca Nivaria GH, Roca Nivaria GH 5*, Tenerife, tourism, visita tenerife
« ADRIAN Hotels Jardines de Nivaria wins Red Star Quality Awards 2021
Join our team in #RFTC2022 »