ADRIAN Hotels Jardines de Nivaria wins Red Star Quality Awards 2021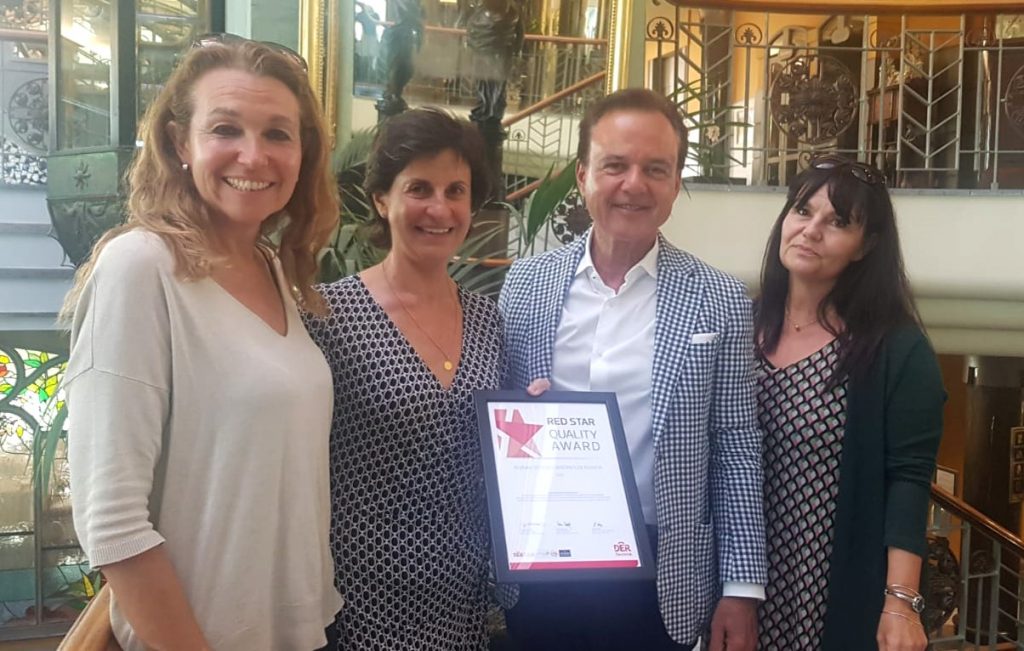 Our hotel Jardines de Nivaria has been recognised as one of the 100 most popular hotels in the world with the Red Star Quality Award 2021 by DER Touristik.
This award recognises hotels for high customer satisfaction before, during and after their stay, taking into account outstanding quality in service and attention. The award is based on the positive feedback from guests on the review platform and in satisfaction surveys.
At ADRIAN Hotels Jardines de Nivaria 5* we add this certificate to the rest of those obtained this year, thanks to our human touch, the professionalism of our staff, the excellent qualities of our services and our magnificent facilities.
The art deco style that makes us unique is felt from the beginning to the end, highlighting our dome in the crown of the main building which has more than 12000 pieces of coloured leaded glass representing the stars and constellations of the sky of Tenerife, our gardens with extensive native vegetation and all our rooms with Canarian art.
We have a wide selection of services to enjoy an unforgettable holiday: gourmet gastronomy from our restaurant La Cúpula, jacuzzi and heated swimming pools, sports centre, spa and much more.
Our relationship with this tour operator began in 2021 so we are very happy to have received this award in such a short time, and we thank all our guests who every day their positive comments motivate us to continue improving and providing the professional and quality service that characterizes us.
Thank you very much for this award and congratulations to the entire ADRIAN Hotels team!
Categories: Adrian Hoteles, awards, blog, Hoteles, hotels, jardines, Jardines de Nivaria, Jardines de Nivaria 5*, Premios
« Come and enjoy Adeje in September
Thank you very much housekeeping team! »