Refurbishment 2023 Colón Guanahani****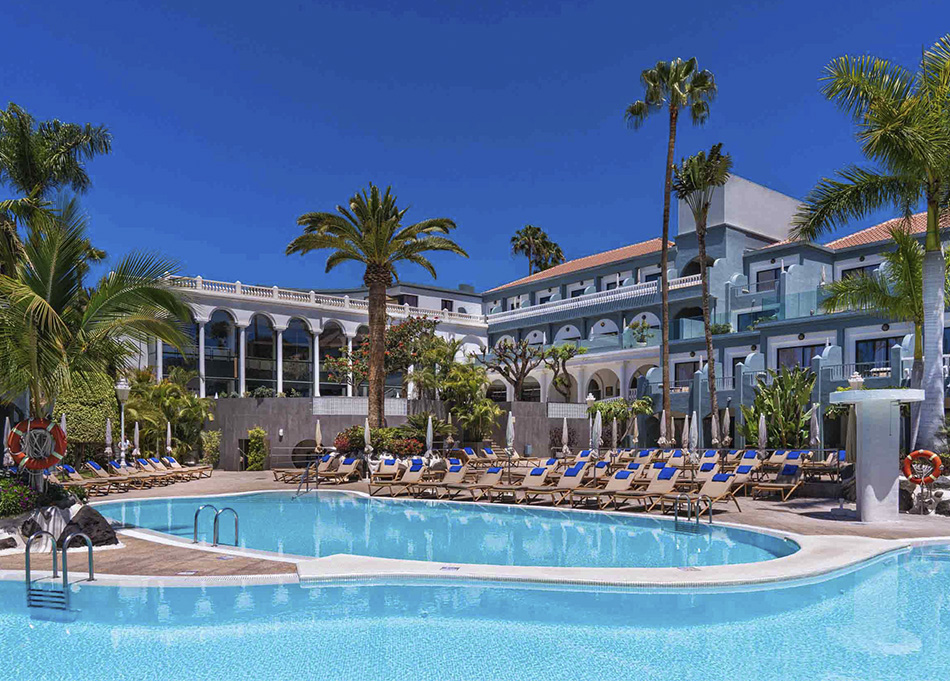 Our hotel Cólón Guanahaní first opened its doors in 1990 and it was in 2014 when a major renovation work was carried out where the adaptation to an adults-only hotel was completed.
Now in April 2023 it closed its doors again for a month to carry out improvement work on the facilities.
In this post, we want to tell you what the changes have been:
– Enlargement of the terraces of five rooms and replacement of the wall with a glass wall, in order to improve the views.
– Change of the terrace doors to aluminium with double glazing to improve energy efficiency, as it has better thermal and acoustic insulation.


– Change in the paving of the terraces of the rooms to improve the watertightness of the building.
– Replacement of the glass and aluminium of the interior façade with solar control glass to improve thermal insulation.
– Replacement of the swimming pool shower with a new design.


– Improvement works on the sealing and finishing of the rooftop swimming pool.
– Refurbishment of the Buffet Restaurant.


– New disabled toilet next to the Bar Sala.
– Installation of fibre in all rooms, Smart TV and new data processing centre.
The aim of this remodelling has been to improve the quality of all our services, as well as to adapt to the new needs that you, as guests, ask us every day.
At Adrián Hoteles we are very satisfied with the complete improvement of all our facilities in record time. Now all that remains is for you to come and enjoy them, we are waiting for you at Hotel Colón Guanahaní!
Categories: Adrian Hoteles, Colón Guanahaní, Hoteles
« All our hotels have received the "BRITISH AIRWAYS HOLIDAYS CUSTOMER EXCELLENCE AWARD".
Our hotel Roca Nivaria GH receives the "Quality Award" from Jet2holidays! »