Our hotel Roca Nivaria GH receives the "Quality Award" from Jet2holidays!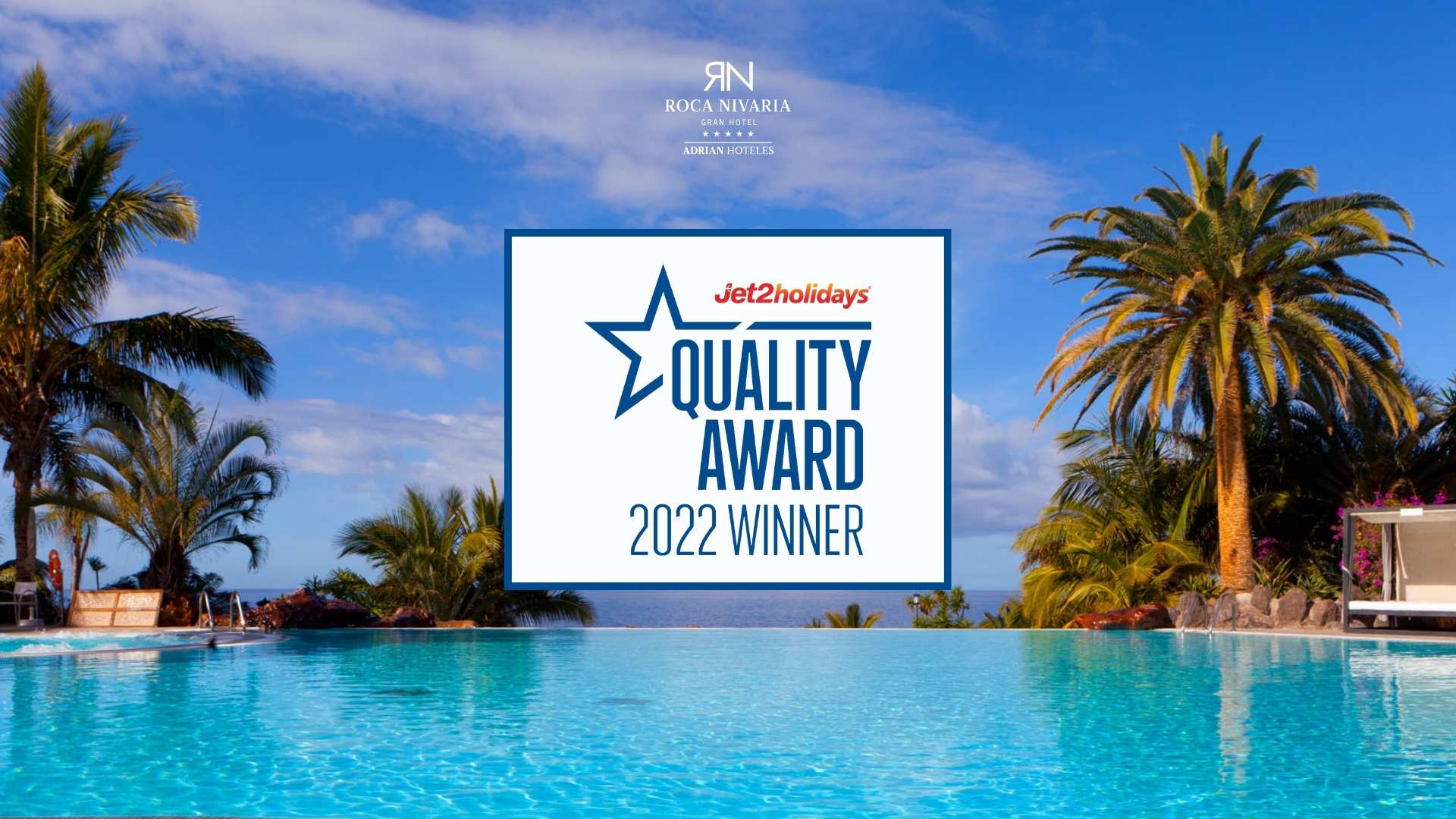 This award recognises the exceptional service we offer that makes our guests highly satisfied with their stay with us at Roca Nivaria GH.
It is thanks to the hard work of our team every day.
This award belongs to all of us, congratulations to the whole team!
Categories: Adrian Hoteles, awards, blog, Hoteles, Jet2.com, Premios, Roca Nivaria GH, Roca Nivaria GH 5*, tourism
« Refurbishment 2023 Colón Guanahani****
ADRIAN Hoteles visits the Tenerife Wildlife Recovery Centre "La Tahonilla". »