Our ADRIAN Hoteles Foundation collaborates with the Niño Jesús University Children's Hospital in a biomedical research project.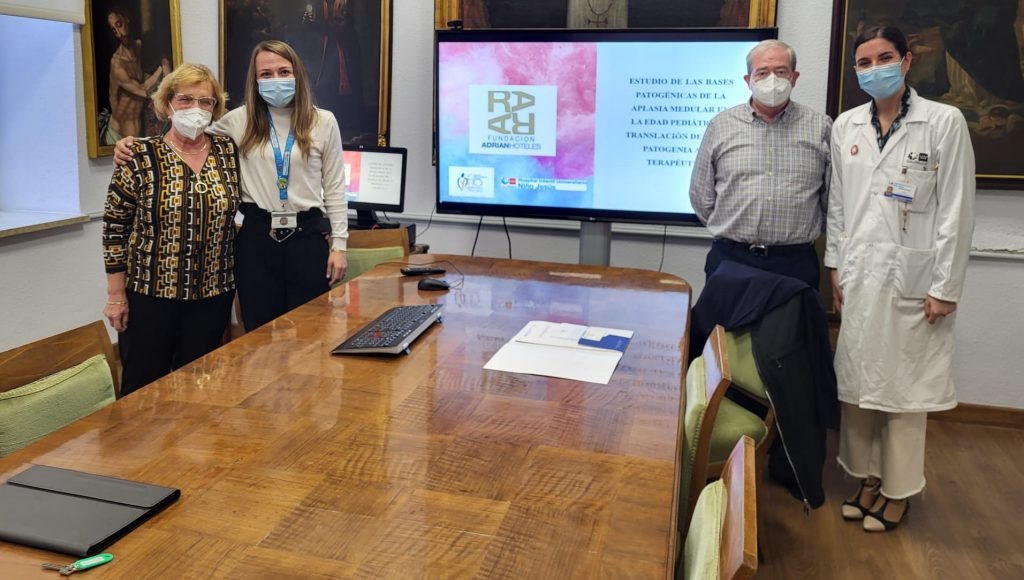 Our Adrián Hoteles Foundation in its work and constant effort to support other entities for the development of projects to improve the needs of different sectors of the population, has signed a collaboration agreement for the "Study of the pathogenic bases of spinal cord aplasia in paediatric age" to be carried out by the Niño Jesús Hospital in Madrid through its Foundation.
The Foundation for Biomedical Research at the Niño Jesús University Children's Hospital is a world leader in research whose purpose is to generate new knowledge to develop new ways of preventing, diagnosing and treating the different diseases that affect the paediatric population, giving rise to a space shared with society, companies and universities that projects and transfers the results achieved at a national and international level.
At present, this Hospital in Madrid works with protocols established in 1975 for the treatment of children with spinal cord problems. Due to the need to update these protocols, the Adrián Hoteles Foundation has decided to finance this important project, especially in the paediatric age group. At present, any child with a first diagnosis of spinal difficulty undergoes a treatment which, if after 9 months does not work, a second step is determined, which would be a bone marrow transplant.
The aim of this research is to shorten the time and wear and tear of the infant, and thus avoid unnecessary infections and risks, as well as repeated admissions that would contribute to the weakening of children affected by this type of serious illness.
Thanks to this funding, new knowledge will continue to be generated to develop new competencies, as well as the possibility of creating new lines of research for other types of rare diseases.
The agreement carried out by the Adrián Hoteles Foundation will allow the cost of both the necessary equipment and its extension, if required, to be covered for approximately 2 years.
Both foundations hope that this collaboration will serve to raise public awareness of the importance of supporting medical research and to make progress in the knowledge and treatment of spinal cord aplasia.
The Fundación Canaria Adrián Hoteles, faithful to its purpose, intends with this cooperation to continue supporting actions and entities that create social impact, and whose objective is the protection of people in situations of vulnerability, with this project specifically in the field of minors.
If you also want to collaborate in this project you can do it through BIZUM with the code 05974 or by entering our website: www.fundacionadrianhoteles.org
Categories: Adrian Hoteles, Fundación Adrian Hoteles, Jardines de Nivaria, Roca Nivaria GH
« All our hotels have received the "TUI Quality Hotel 2023" award.
All our hotels have received the "BRITISH AIRWAYS HOLIDAYS CUSTOMER EXCELLENCE AWARD". »