Halloween is coming to Roca Nivaria GH!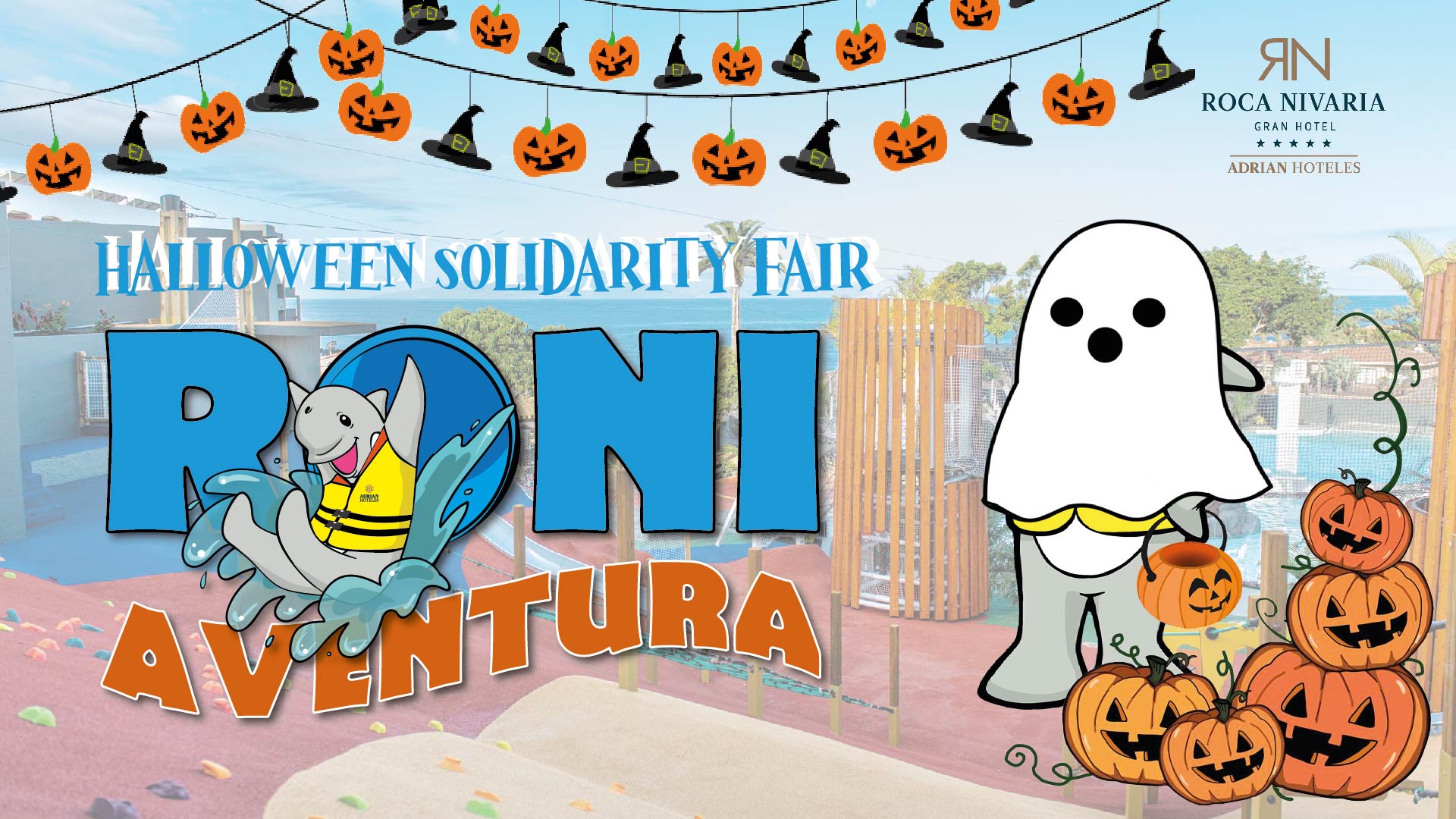 Don't miss the terrifying activities we have prepared for you at Roca Nivaria GH. From October 28th to November 1st you can enjoy amazing and fun activities.
What will you find on these days?
Friday 28th
We will start with Halloween themed games in our miniclub such as scary bowling, dark twister, abracadabra, …
Saturday 29th
The fun will continue in our mini-club where in the morning you can paint monster stones and in the afternoon the youngest members of the family can participate in our Halloween bingo and a "very mysterious" activity… Can you imagine what it could be?
Sunday 30th
We start a new day painting t-shirts, choose your favorite Halloween drawing and show your best art techniques by painting it.
In the afternoon we will enjoy a Halloween classic: Decorate your own pumpkin! This activity will take place in our multi-adventure park RoniAventura.
Monday 31st
And the big day is here!
We will start with our well-known Halloween solidarity fair where we will have many games for the whole family such as duck fishing, cup race, tug of war, water bingo and much more.
The afternoon of this special day will be enjoyed with "The search of our friend Roni". Roni likes to play hide and seek, so we will have to look for him all over the hotel. But to help us, he will have left us clues that we will have to follow. Are you up for it?
And to finish, as usual, our Minidisco!
Tuesday 1st
And as if this were not enough… enjoy our great FOAM PARTY on November 1st!
Are you going to miss these spooky days?
These events are exclusive for people staying those days in our Roca Nivaria GH 5*. So book now on our website and enjoy a unique week in our hotel:
Hotel Roca Nivaria GH | Playa Paraíso | Adeje | Tenerife | Official website
HAPPY HALLOWEEN!!!
Categories: Adrian Hoteles, blog, Fundación Adrian Hoteles, home, hotel home, Hoteles, hotels, Mascota RONI, parques, roca, Roca Nivaria GH, Roca Nivaria GH 5*, RoniAventura, rooms, Tenerife, tourism, visita tenerife
« The solidarity fairs are back at RoniAventura!
ADRIAN Hotels joins the Cory's shearwater bird protection campaign of "El Primer Viaje" »