ADRIAN Hoteles the best hotels in Spain by KAYAK Travel Awards 2022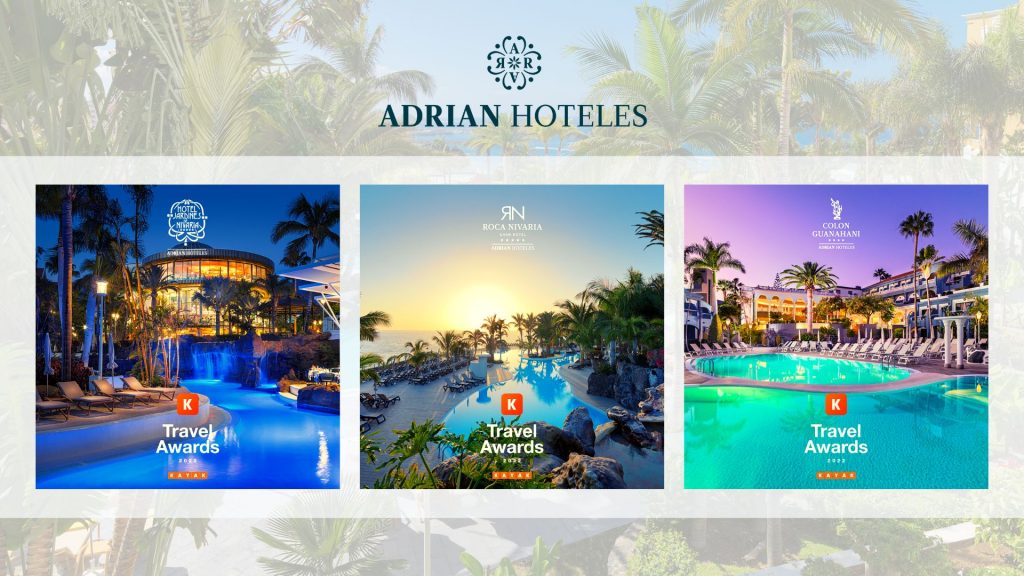 The year is not over yet, but at ADRIAN Hoteles we continue collecting awards for the outstanding service rendered to our guests at our 3 hotels located in Costa Adeje, in the south of Tenerife.
We are pleased to announce that our 3 hotels,
Jardines de Nivaria 5*
,
Roca Nivaria GH 5*
and
Colón Guanahani 4*
, have been awarded with the
KAYAK Travel Awards 2022.
Like every year, the KAYAK Travel Awards promote the best rated establishments and encourage more travellers to trust and choose these hotels. To be eligible for a KAYAK Travel Awards Best Hotel badge and certificate, our hotels had to have more than 50 reviews with an overall rating of more than 8.
On behalf of the entire ADRIAN Hoteles team, we thank you for your trust and loyalty!
Categories: Adrian Hoteles, blog, Colón Guanahaní, Comercial, Jardines de Nivaria 5*, Premios, Roca Nivaria GH 5*
« ADRIAN Hotels renew ISO and EMAS certifications.
Our mascot RONI is celebrating his birthday! »