ADRIAN Hotels renew ISO and EMAS certifications.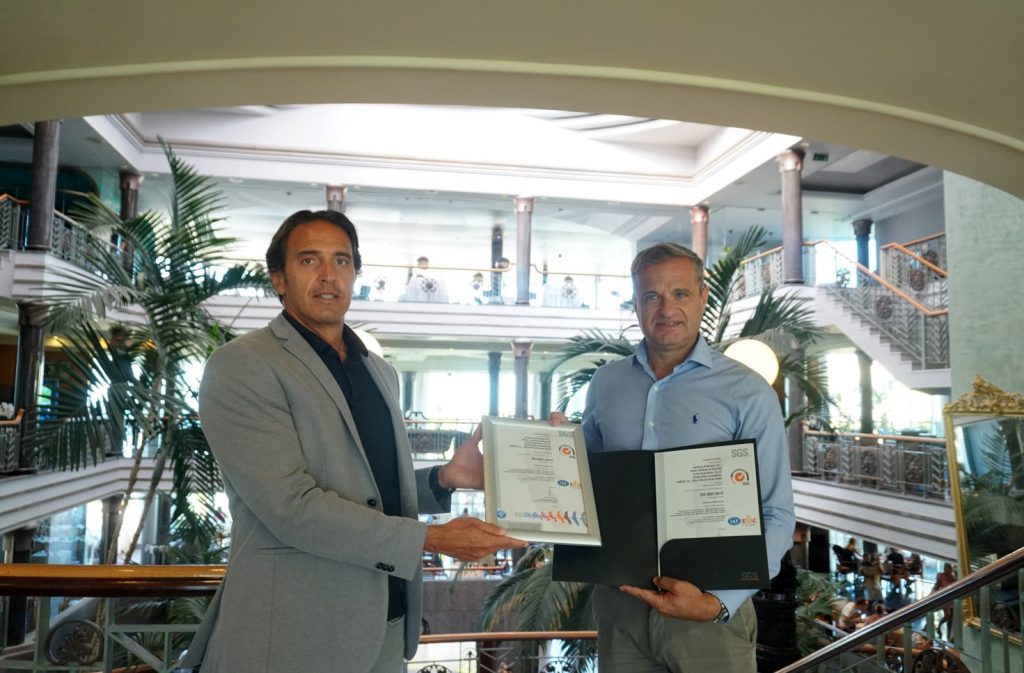 Once again, and for the 8th year running, we have complied with the requirements of the UNE EN ISO 9001:2015, ISO 14001:2015 and EMAS standards (Environmental Management and Audit Communication Systems).
Thanks to the implementation of this system (ISO 14001:2015 standard), the management of resources and waste is being optimised and possible direct and indirect environmental impacts are being reduced.
The 9001:2015 standard confirms the optimisation of procedures within and between departments, thus achieving continuous enhancement of services and facilities.
The Environmental Management System of the 3 hotels (Jardines de Nivaria 5*, Roca Nivaria GH 5* and Colón Guanahaní 4*) is certified according to the EMAS regulation, confirming our commitment for a continual improvement, verified through independent audits.
After several decades of receiving awards and being accredited to international standards in terms of Quality and Environmental Management, we continue to show, our stakeholders, our progress in relation to the alignment with the 10 Principles of the Global Compact, the 17 Sustainable Development Goals and the 2030 Agenda,  approved by the United Nations.
These certifications confirm our commitment to care for and respect the environment, offering the best quality and services to our guests.
Categories: Adrian Hoteles, awards, Colón Guanahaní, Environment, Jardines de Nivaria, Jardines de Nivaria 5*, Roca Nivaria GH, Roca Nivaria GH 5*, Sostenibilidad
« (Español) ADRIAN Hoteles Jardines de Nivaria cumple 25 años
ADRIAN Hoteles the best hotels in Spain by KAYAK Travel Awards 2022 »