We are back!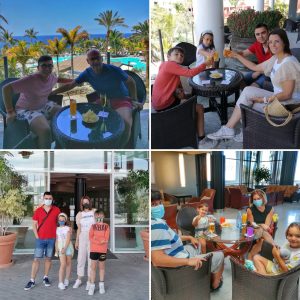 WE ARE BACK!
We are very happy to announce that last Friday, 25th of June, Adrian Hotels has reopened its three establishments located in Costa Adeje, Tenerife.
The simultaneous reopening of the three hotels is a reason for celebration, after a few hard months of closure and restrictions caused by the pandemic. The entire human team of Adrián Hoteles is aware of the difficult situation in which we find ourselves and the uncertainty that affects us all. Despite this, we are full of renewed illusion to welcome you again and offer you the best of experiences.
From Adrián Hoteles we will try to transmit the same values ​​of closeness and the distinguished treatment that characterizes us so much. That is why, to offer you a safe and comfortable stay, we will continue to apply our safety and hygiene protocols.
We are very excited to be able to welcome our clients back to our hotels in Tenerife, your second home.
With sunny regards from Tenerife,
Your Adrian Hoteles Team
Categories: Uncategorized
« Antigene testing of the Adrian Hoteles staff
Important notice »