ESTABLISHMENT WITH ACCESS CONTROL FOR COVID-19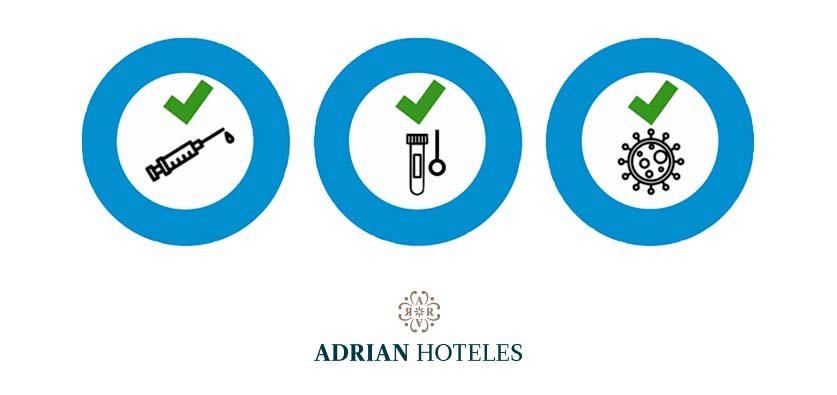 This establishment, under the ORDER of November 29, 2021, which authorises the expansion of capacity, number of people per group and planned closing times for each activity and space in the different levels of health alert for COVID-19 (BOC, December 9, 2021), informs its clients that:
As a requirement of access to the facilities of this establishment and at the time of check-in, anyone over the age of 12 years and 3 months, will be required to present any of the following documents to gain access to the facilities:
A COVID certificate that certifies the complete vaccination schedule, as determined by the Spanish health authorities.
Presentation of a negative result of a diagnostic test for active COVID-19 infection carried out in a legally authorized laboratory with a maximum of 48 hours in advance, with self-diagnostic tests not being admissible.
Accreditation, by showing an official certificate, of having passed the illness between the previous 11 and 180 days.
Categories: Adrian Hoteles, covid 19, Covid19
« ROCA NIVARIA Christmas Programm
ADRIAN HOTELES recibe en todos sus hoteles el galardón "HolidayCheck Special Award 2022" »