The Adrián Hoteles Foundation promotes a blood donation and bone marrow donation campaign.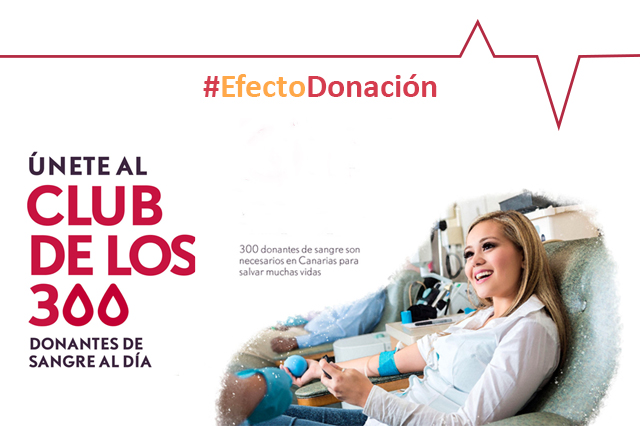 The #DonationEffect campaign created jointly with the Canarian Institute of Hemodonation and Hemotherapy will start in November 2021.
A family situation that affects us personally, has made us reflect on how important it is to donate blood and bone marrow, and to have a wide network of donors that saves lives every day, with a voluntary gesture of solidarity that takes just a few minutes. For this reason, through the ADRIAN HOTELES Foundation, we are jointly promoting with the ICHH (Canarian Institute of Hemodonation and Hemotherapy) and with the collaboration of Ashotel and Gehocan, a blood and marrow donation campaign among our collaborators.
At this time when the blood bank is at minimum levels, citizen participation is necessary to provoke a #DonationEffect multiplier, whereby the staff of those who join the campaign make a call to expand the network of donors, thus becoming ambassadors of the initiative and promoters of sensitization and awareness about the importance of donations of both blood and bone marrow.
The Adrian Hoteles Foundation already has the collaboration of the Ashotel and / or Gehocan associations, which will publicise the initiative so that their associates can also join this cause.
This solidarity initiative has the starting line at the Hotel Jardines de Nivaria, on November 10, which will be followed by Dreamplace Hotels, Hotel Marylanza, GF Hotels, Paradise Park Fun Lifestyle Hotel, Hotel Botánico, Hotel Tigaiga, Hotel Silken Atlántida, Group N1, H10, Iberostar and HOvima.
Without a doubt, it is a magnificent opportunity to guarantee a healthy life and promote well-being at all ages, as established by SDG 3: on HEALTH and WELLNESS.
The aim is to get as many donors as possible, help the Canarian Institute of Hemodonation and Hemotherapy to achieve its goal of 300 daily donors and raise awareness, through collaborators, showing that with very little effort, lives can be saved.
Bring out the good in you and donate!
Categories: Adrian Hoteles, blog, Fundación Adrian Hoteles
« We are Cycling Friendly!
(Español) Reforma Instalaciones Términcas COLON GUANAHANÍ »