Brunch in Tenerife with Teide Cable Car Ticket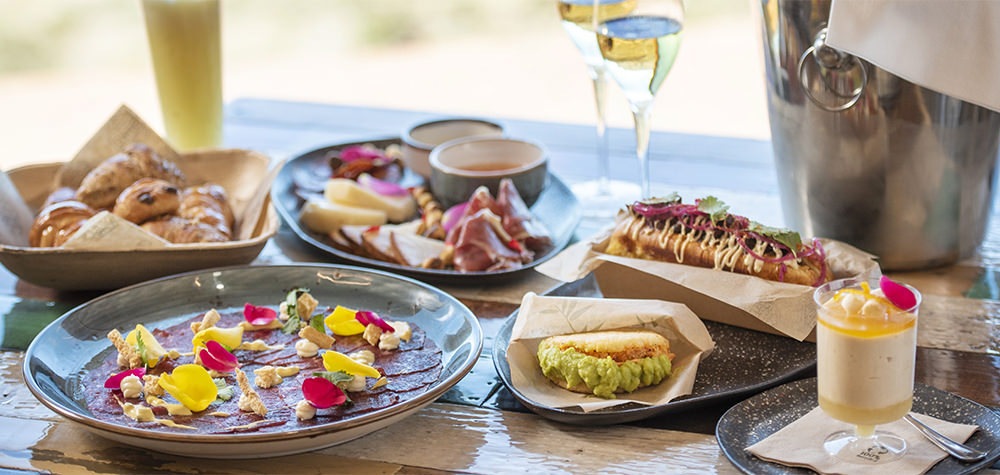 Ascending Mount Teide by cable car is an unmissable excursion during your holiday in Tenerife. And to make it even more special, add a delicious brunch with the world beneath your feet to your expedition. A real thrill!
You'll have brunch in the restaurant of Teide Cable Car base station—it has views over a volcanic landscape with incredible shapes and colours that look like they're from another planet. Surprising outlines, ochre and black tones and plant life found nowhere else are all waiting for you on high on Mount Teide.
Enjoying brunch in the highest restaurant in Spain and ascending Mount Teide by cable car is the icing on the cake of an unforgettable trip.
And if you're looking for a special gift and haven't decided on one yet, we'd like to add that giving someone a sky-high brunch in Tenerife is a guaranteed win.
They've created two brunch menus with dishes that are a nod to typical regional recipes; both are varied and wonderfully appetizing. You'll be pleased to know that vegetarian options and a children's menu are also available. Check the detailed menu below to choose the brunch that suits you best.
Categories: blog, Hoteles, location, Teide, Tenerife, tourism
« (Español) Oferta Black Friday 2021
COLON GUANAHANI Christmas »