Cory's shearwaters' "First Voyage" 2023 begins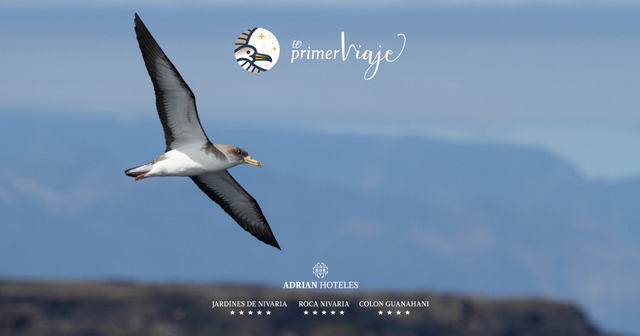 Last year ADRIAN Hoteles joined "El primer viaje" a Canarian organisation with an initiative for the protection of the Cory's shearwater and other seabirds of the Canary Islands.
The time has come, from the end of this month until almost the middle of November, the Cory's shearwater chicks leave their nests for the high seas, guided by the moon and the stars. It is then that they are dazzled by the lights of the coast and are unable to take flight on their own.
That is why at Roca Nivaria GH we will collaborate by reducing the light pollution of our facilities, specifically those of our tennis courts from the 1st to the 11th of November, as they are the ones that reflect and disorientate the shearwaters the most.
If you want more information about this initiative, you can read our previous post: https://www.adrianhoteles.com/en/blog/adrian-hotels-joins-the-corys-shearwater-bird-protection-campaign-of-el-primer-viaje/
Categories: Adrian Hoteles, Environment, Jardines de Nivaria, Roca Nivaria GH, Sostenibilidad
« Come and spend with us the scariest week of the year.
Our Spa Azules de Nivaria wins 3 awards at the World Luxury Spa Awards 2023 »