The long-awaited Black Friday is here!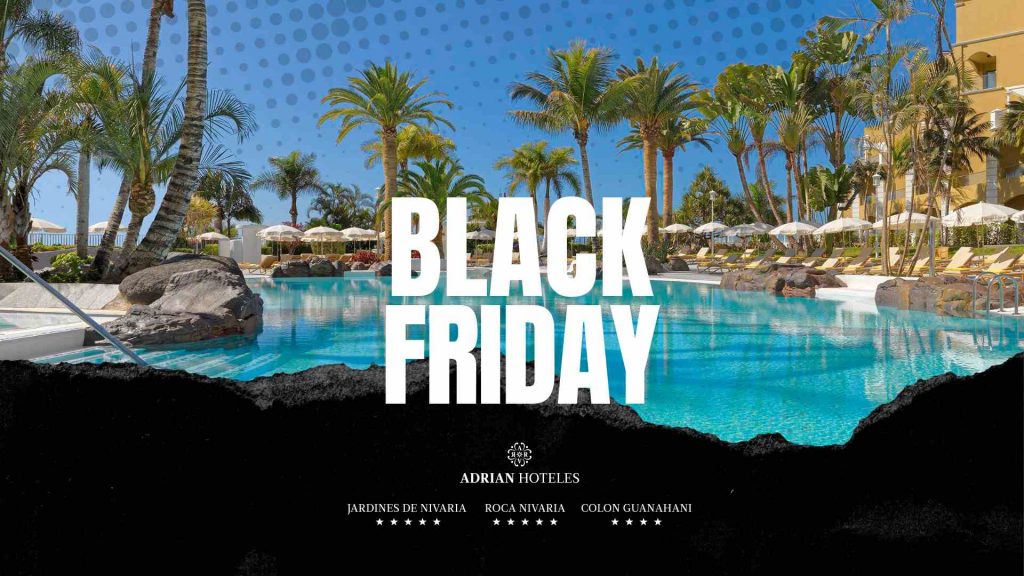 Visit our website from 24 to 26 November and access exclusive discounts to make your stay a real pleasure. This is your moment to experience a stay at ADRIAN Hoteles at an exceptional price.
Whether at Jardines de Nivaria, Roca Nivaria GH or Colón Guanahani, each hotel offers a unique atmosphere of elegance and comfort.
From ADRIAN Hotels we want you to make the most of this event. During these three days only, enjoy exclusive offers that you will not find anywhere else.
We remind you that only reservations made directly through our website will be valid.
Let us be part of your special memories!
Categories: Adrian Hoteles, blog, Colón Guanahaní, Jardines de Nivaria, Jardines de Nivaria 5*, Roca Nivaria GH, Roca Nivaria GH 5*
« Our Spa Azules de Nivaria wins 3 awards at the World Luxury Spa Awards 2023
Celebrate a Christmas of Exquisite Gastronomy in La Cúpula Restaurant »