Come celebrate RONI's birthday with us!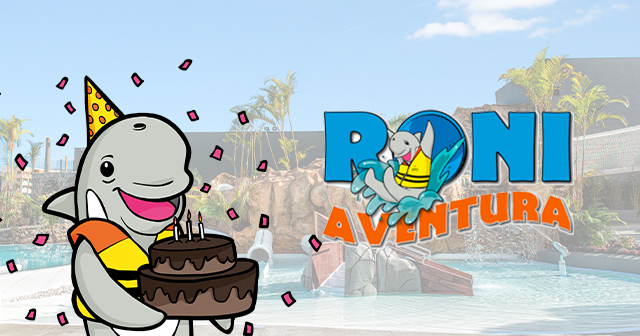 It's summer, and that only means one thing: Our friend and mascot RONI has a birthday!

Next Friday 18th we will celebrate at Roca Nivaria GH, this special day with a big party.

The birthday will take place in our multi-adventure park RoniAventura, where you can participate from 10:30 in a Charity Fair with many activities and surprises such as face-painting, fishing-duckfishing, water bingo… There will be plenty of fun!

The profits obtained will go to the ADRIAN Hoteles Foundation, a non-profit foundation created in 2017 whose purpose is to support other entities for the development of improvement projects for disadvantaged people especially in the field of minors and the elderly.

In addition, in the afternoon we will receive the visit of RONI and we will sing "Happy Birthday" accompanied by a cake and a big surprise that you can not miss. We will finish the day with the most fun foam party led by our mascot and the animation team.

This event is only accessible to those who are staying at our Roca Nivaria GH that day. You can't miss it, we will have a great time!
Book your stay: www.hotelrocanivaria.com
Categories: Adrian Hoteles, parques, roca, Roca Nivaria GH, Roca Nivaria GH 5*, RoniAventura
« Team Building session in our Colón Guanahani chambermaids' department
ADRIAN HOTELES receives the KAYAK Travel Awards 2023 »