At ADRIAN Hoteles we are celebrating the Housekeeping Department Week.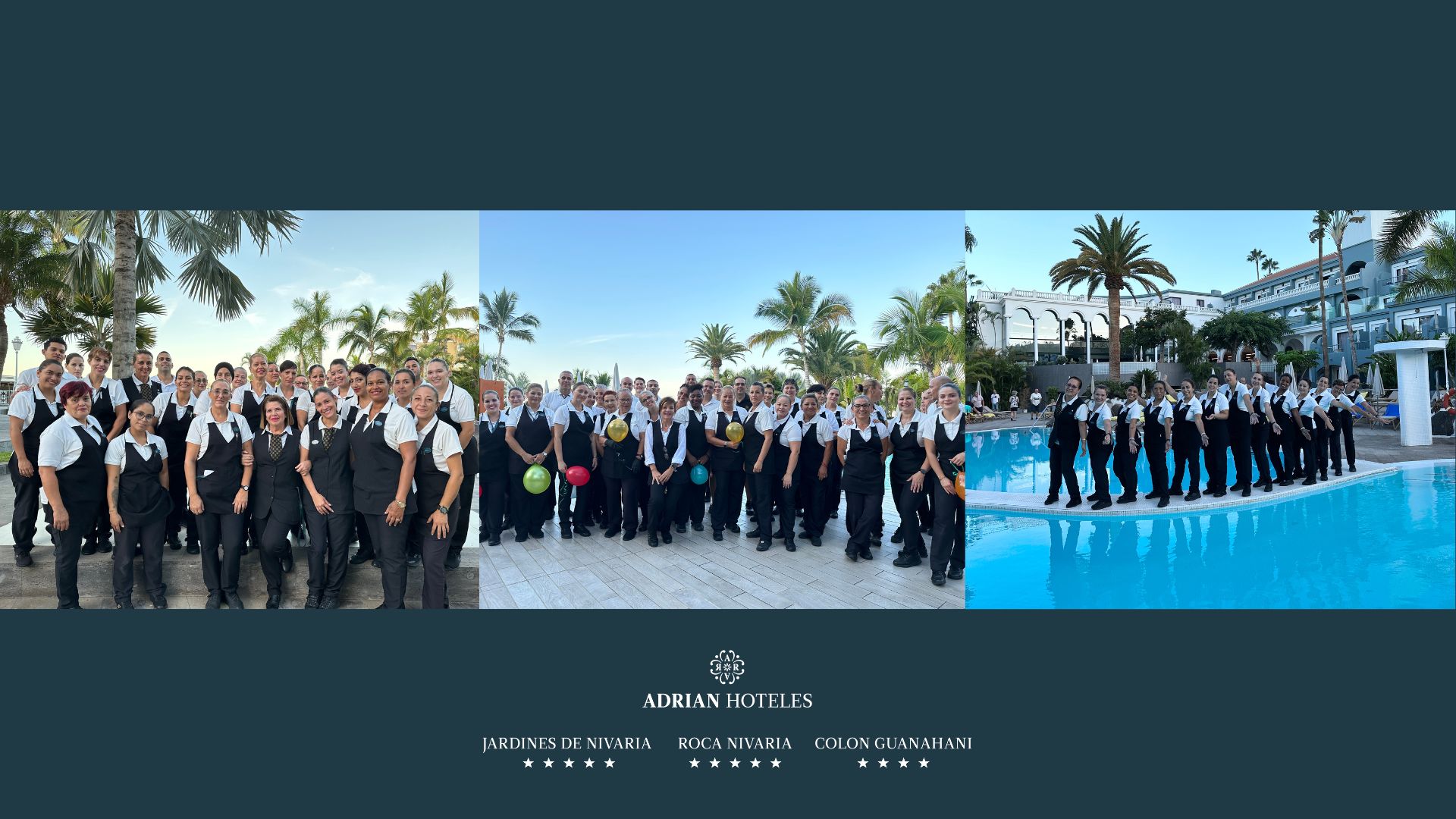 On the occasion of the Housekeeping Department Week, at ADRIAN Hoteles we wanted to show you and highlight the magnificent work done by our teams at Jardines de Nivaria, Roca Nivaria GH and Colón Guanahaní to keep all the facilities and textiles impeccable in order to make our guests feel at home.
Throughout the week we made short videos about all the areas in which we work: rooms, laundry, common areas, the guards and the pool towel kiosk. If you want to see them you can do it on our Instagram: @adrianhotelestf
Thank you for your professionalism and Happy week to all of you!
Categories: Adrian Hoteles, Aviso importante, blog, Colón Guanahaní, Jardines de Nivaria, Roca Nivaria GH, Roca Nivaria GH 5*, rooms, services
« ADRIAN HOTELES receives the Top Hotel 2023 award from Schauinsland-Reisen