ADRIAN Hoteles joins the UN Global Compact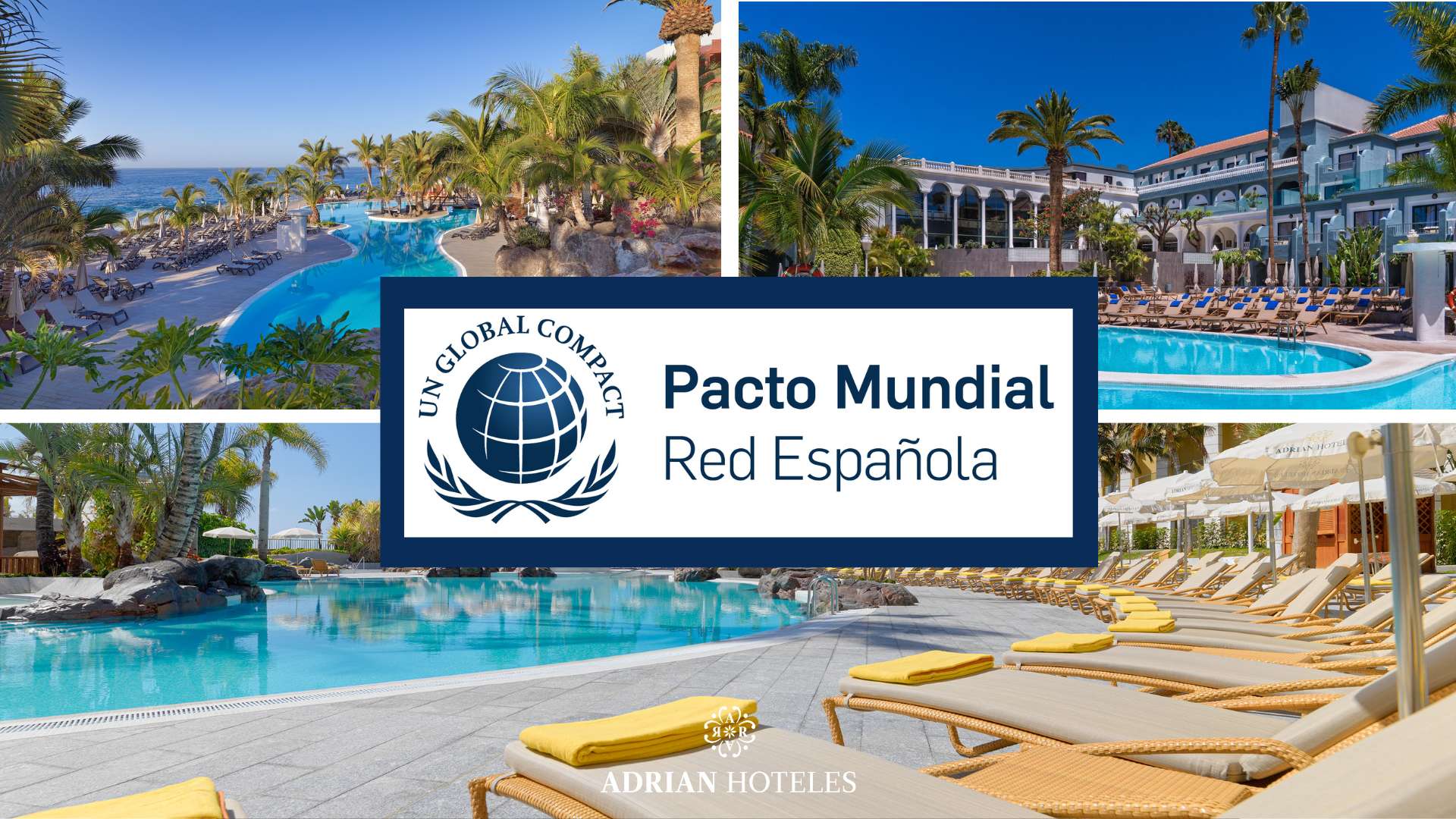 The Global Compact is the initiative by the United Nations (UN) to promote sustainable development and corporate social responsibility and aims to work towards sustainable development by committing to the 10 principles it promotes and working in alignment with the 17 Sustainable Development Goals (SDGs).

This membership means that ADRIAN Hoteles is committed to aligning its operations with the strategy and universal benchmark practices.

We have joined one of the five local networks with the highest number of adhering entities worldwide, in which all companies are committed to responsible corporate actions to create the world we want.
Categories: Adrian Hoteles, blog, Colón Guanahaní, Environment, Jardines de Nivaria, Jardines de Nivaria 5*, Roca Nivaria GH, Roca Nivaria GH 5*, Sostenibilidad
« (Español) Sistema interno de Información
The ADRIAN Hoteles Foundation and the Make-A-Wish Foundation collaborate once again to make Judith's dream come true. »